Community Theatre in the Heart of Laurel, Maryland
508 Main Street in Downtown Laurel
Located in the middle of historic Laurel, the Laurel Mill Playhouse exists to bring live theatre to a vibrant and diverse community, foster a creative environment, and help local individuals nurture their talent. The Playhouse is the home of the Burtonsville Players, which has been providing community theatre to the quad-county area for more than 35 years. [More about us]
New Class: Introduction to Improv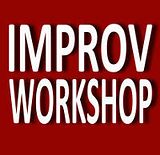 This Introduction to Improv class is excellent for actors or for those looking to be more comfortable onstage or in public speaking situations. It can help in your work and day to day relationships. The basics of improvisational theater will be taught in a small, supportive and relaxed class. [Read more]
Announcements
Directors and playwrights: Put your talents on display at the Laurel Mill Playhouse. [Read more]
Donate or volunteer: The LMP keeps community theatre alive in downtown Laurel, through the tireless efforts of its volunteers and the generosity of its donors. Come join us!
by Mary Chase
February 13, 2015 through March 8, 2015
Sunday matinees on March 1 and March 8 at 2:00 PM
The February 21 performance is canceled due to inclement weather. Next scheduled performance will be on February 27.
The delightful story of Elwood P. Dowd and his imaginary friend, Harvey, a six-and-a-half-foot rabbit. [More Information]

Read the review!



Buy Your Tickets On Line!
Click the image to download this poster [pdf]